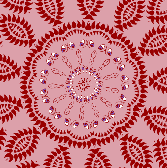 INTELLIGENCE APPLICATIONS
USE THE SOCIOLOGY CENTER SHOPPING CART TO PURCHASE YOUR PRINT OR E-BOOK EDITION OF THE FAMILY DEFENSE MANUAL OR THE ESSENTIAL SKILLS OF CRITICAL THINKING. THESE BOOKS ARE DESIGNED TO COUNTERACT THE ASSAULT ON FAMILIES AND COUNTERACT THE INSTITUTIONALIZED IGNORANCE FORCED UPON CHILDREN THROUGH THE PUBLIC SCHOOL SYSTEM AND MASS MEDIA.



All THE SOCIOLOGY CENTERTN intelligence applications and consultant services are conducted by individual contract agreement. The current standard contract may be reviewed in PDF format and printed at Contract Form. Submitting a contract altered from the PDF Form without prior agreement will terminate any consideration of providing services.

Those who do not have a current Adobe Acrobat Reader may want to consider downloading a copy or updating their current version by visiting Adobe Reader 6.0

Services in the following intelligence application areas are available:
Detecting and documenting organized crime in government agencies, government programs, mental health services, social work services, and the child protection system.
Detecting and documenting systematic prosecutorial or attorney misconduct.
Designing operations with outcome goals shared by opposing interests.
Designing operations that use methods inconceivable to opposing interests.
Analysis of anomalous events of significant or profound social consequence.
"Reverse engineering" analysis of exotic operations and assassinations.
Analysis of criminal events with cross-cultural or subcultural factors.
Designing intelligence collection and analysis methods and procedures for instances of extreme physiological divergence.
For additional information contact:
Intelligence Applications
THE SOCIOLOGY CENTER
P.O. Box 101
Worthington, KY 41183-0101
Telephone: (606) 836-7613
Email: intelligenceapplications@thesociologycenter.com


TSC HOME PAGE
COPYRIGHT NOTICE
©Copyright 2003 by James Roger Brown. All rights, including copyright, trade name and service mark, in the content of these THE SOCIOLOGY CENTER web pages are owned or controlled for these purposes by James Roger Brown.

In accessing THE SOCIOLOGY CENTER web pages, you agree that you may only download the open or public content pages for your own personal non-commercial use.

In accessing THE SOCIOLOGY CENTER web pages you agree not to copy, broadcast, download, store in any medium, transmit, show or play in public, adapt or change in any way the content of for purchase books and manuals or subscription publications or services, web pages, journals, news letters, or bulletins for any other purpose whatsoever without the prior written permission of James Roger Brown or upon payment of the purchase price or service subscription fees for limited temporary specified access and use rights.